Limousine Hire
Whether it's a romantic night out for two or a special occasion with family and friends, hiring a limousine is an affordable way to add a special element to your celebrations. A luxurious limousine is only part of the picture. You need a chauffeur who knows how to create the right atmosphere for your celebration. With many years of experience and a dedication to providing the best service possible you can be assured that you will receive the personal friendly touch that contributes so much to your special event.
Here are some good reasons to hire a limousine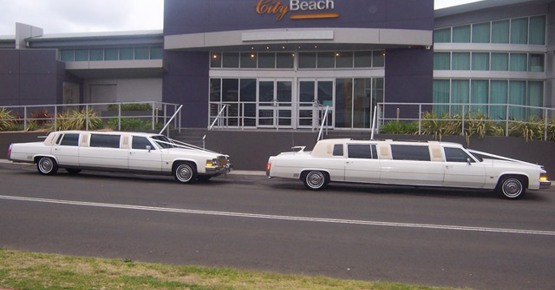 Birthdays & Anniversaries
Restaurants
Concerts & Shows
Sporting events
Engagements & Proposals
Christenings
Graduations
Retirements
Kids Parties
Formals
Our Cadillac Limousines are only available for Weddings and School Formals.